CASTING DAYS
The journey for a PQA student wishing to join Quirky Kidz starts with attending one of our nationwide Casting Days.
The Casting Days give our Agents the opportunity to meet new and renewing clients in a non-pressured environment to assess their performance skills. Every student will be asked to prepare an age specific script which will be performed in front of our Agents on the day, sing a small section of a musical theatre song (should they wish), and attend a photography session with some of the UK's top headshot photographers.
The process to join is simple, all you need to do is enrol via our online booking system. You will require your child's unique PQA membership number prior to making the booking. Please also be prepared to include information about the child's appearance and skill set.
Once the booking form is complete and you have read and accepted our agency terms and conditions, you will receive a confirmation email containing all the casting Day information. If you do not receive the confirmation email within 48 hours, please contact the Quirky Kidz office.
Email Us Here
Please note that slots get booked up very quickly, so it is best to book as soon as possible to avoid disappointment.
COSTS
The cost of representation by the Agency is FREE, but there is a charge of £111.00 (£92.50 + VAT) to cover your child's professional headshots taken on the day. With this you will have access to your child's headshot gallery and the ability to download and keep 5 digital headshots. These professional headshots will be used daily by our team of Agents as a tool for submissions, and a way for them to promote your child for each and every role they are right for.
Our commission rates are detailed in our Terms and Conditions prior to booking.
ABOUT OUR PHOTOGRAPHERS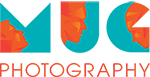 Since launching Quirky Kidz, we have worked very closely with the UK's leading headshot photographers. We can confidently say that the quality of the headshots that are provided from our Casting Days have helped secure incredible casting opportunities for our clients.
Our commission rates are detailed in our Terms and Conditions prior to booking.